The FuturiZe foresight consultation survey is now closed.
The survey is a prior requirement for professionals applying for a FuturiZe (FZ) bursary to attend Lisbon Addictions 2019.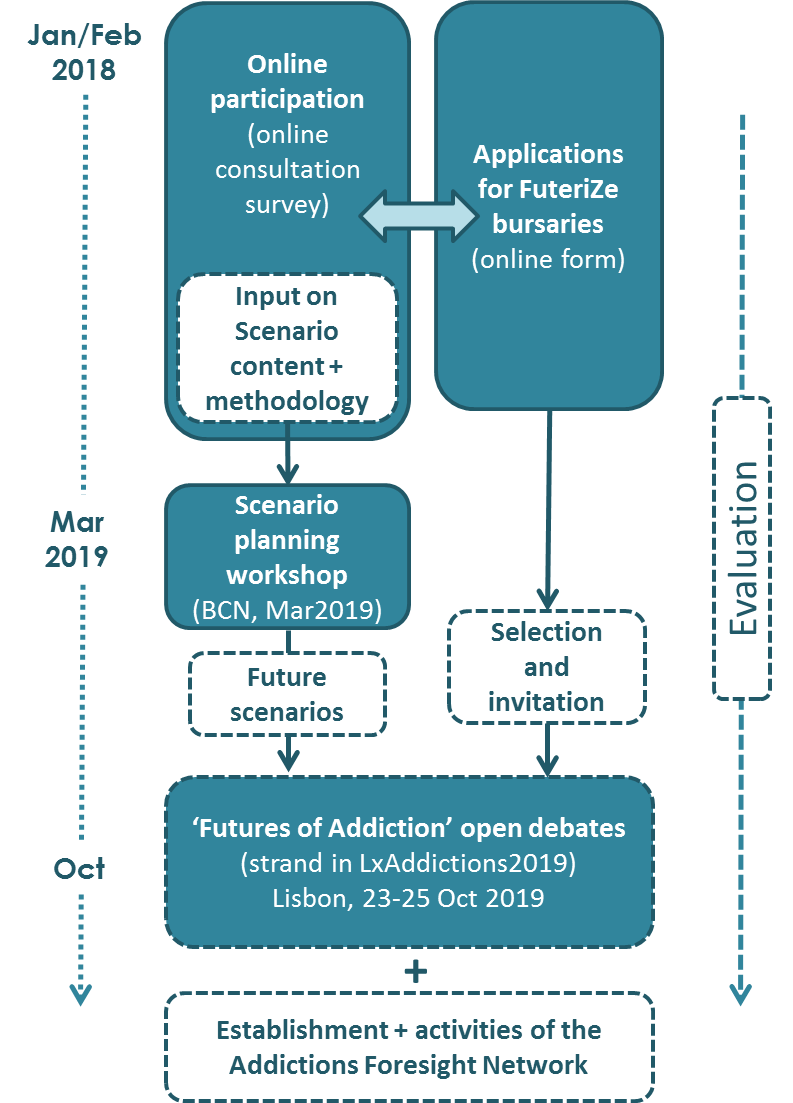 The future scenario themes included for debate in the conference strand were identified and developed through a two-stage participatory process, involving a foresight methodology, with a wide variety of stakeholders: clinical treatment and social care; research and academia; civil society; and public policy.
The two-tier overlapping process included:
An online consultation survey (29/1/2019 to 17/4/2019) to gather a large number of stakeholder opinions and perspectives on the topics and specific issues to feature in future scenarios to be addressed in the FZ debates; as well as the methodology to develop and communicate these scenarios

An on-site scenario workshop (28-29 March 2019) to identify, develop and define the future scenario themes and elements, issues for discussion and essential stakeholder perspectives to harness in the debates.
The FuturiZe consultation survey and scenario workshop are now finished. The results were fed forward into the planning process of the FZ Track at Lisbon Addictions 2019
Prizes of registrations covered for the LxAddictions19 conference were awarded to two randomly selected respondents who had completed the survey by 25/2/19, according to a pre-established prize draw criteria and procedure (consult the procedure here).